About
Introducing FURB, a one-stop shop for elevated pet essentials, offering stylish and functional products made to enrich the lives of pets and their humans. The FURB collection – newly launched online – includes apparel and accessories, as well as aesthetically-pleasing and sustainable home goods from lush pet beds to hand-made dog bowls.
Each FURB item is meticulously designed and sourced to fit within the fashion-forward lifestyle of the pet parent, with chic and intentionally curated styles made using nothing but quality materials. From the perfect pet essentials to home and apparel, FURB is a fashionable lifestyle brand consisting of items designed specifically for our furry friends. Thoughtful, minimal touches meet high-quality, functional designs that fit an on-trend, modern aesthetic. This is where fashion meets fur.
Founding Story
FURB is the brainchild of fashion industry powerhouse, Colleen Winter – founder and former CEO of Lulus. Like many others, when the COVID-19 pandemic hit, Winter and her team bonded even more with their pets. During this time, Winter found there was room for a different aesthetic in the pet industry, that lets dogs define their own fashionable personalities, while fitting the individual styles of pet owners and their homes. After doing extensive research and drawing on her love and expertise in the apparel market, she created a modern line of trend-setting pet products designed to take dog fashion to the next level.
Team Bios
see bio
Prior to co-founding FURB, Colleen founded Lulus, an affordable luxury women's fashion brand. With 25 years of industry experience, Colleen delights her customers by relentlessly focusing on quality, value, and style.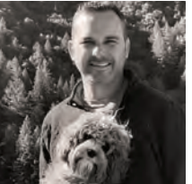 see bio
Jeffhas 18 years of experience in pet products, overseeing billions of dollars in retail sales with retailers such as Target, Costco, Petco, and more. He is able to bring consumers unique high quality products at an excellent value.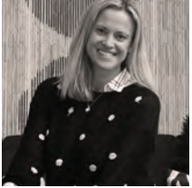 see bio
Aubrey has spent 18 years consulting on corporate strategy and in eCommerce investment banking. She has spent the last 5 years using data to find customers, learn what they want, and get their favorite items delivered to their doors.
Loading Related Guides...
You must be signed in as a media user to from FURB and interact with hundreds of other media-ready brands.
Create your Media account
×