Kroma
A Vibrant Existence. Prepare to Transform Your Life.
About
Kroma is dedicated to revitalizing mind, body, and spirit through transformative Resets and Daily Essentials that harness nature's potent superfoods. Ingredients are meticulously selected from the finest ethically sourced superfoods from around the world to create nourishing, healing, and transformative functional foods and beverages.
Founding Story
Over the past 12+ years, Lias has committed her life's work to assisting people in feeling empowered with their health through a food-as-medicine approach. Having faced her own health and hormone challenges in her late 30s and witnessing her daughter's struggle with ADHD, which led to medication at the age of 9, Lisa embarked on a healing journey through dietary changes. By making simple shifts in both Her diet and her daughter's, they experienced immediate improvements in their well-being. Remarkably, within just three weeks, her daughter was able to discontinue all medication. This personal experience highlighted the tremendous influence individuals have over their health by being mindful of their dietary choices, inspiring them to share this knowledge with others.
This personal journey served as the beginning of Kroma. impetus for their previous wellness company, Beaming, as well as their most recent venture, Kroma Wellness.
Beaming was beta-launched from their home in September 2011. They offered culinary-inspired plant-based cleanse programs with the intention of helping people not only look and feel better but also encouraging them to incorporate these foods and beverages into their daily lives. More than 1,000 individuals underwent the Beaming Cleanse, and everyone developed a profound appreciation for the salads, soups, juices, elixirs, and snacks featured in the program. In December 2012, using funds raised from some of their early beta customers, they opened the first Beaming Cafe in Del Mar, California. The response was overwhelming, with lines forming outside the cafe from the very first day. Beaming quickly emerged as one of the fastest-growing wellness concepts in the country.
Despite the challenges of growing the company as a single parent, they were driven by the positive impact they were making on countless individuals and their deep affection for the brand. Beaming cultivated a dedicated following akin to a cult, securing an additional $3 million in funding and expanding to 10 locations within five years. Unfortunately, their journey with Beaming was marred by some naive first-time entrepreneur mistakes, including partnering with the wrong individuals and failing to protect themselves, ultimately leading to their departure from the company in 2017.
Over the next few years, they took the necessary time to reflect on the lessons learned from their Beaming experience in preparation for their next endeavor. In late July 2021, they launched their newest company, Kroma Wellness.
Products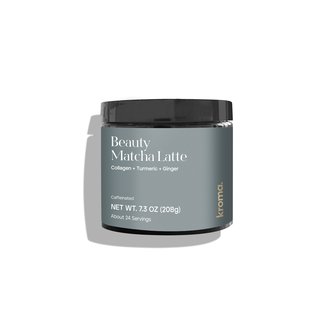 Beauty Matcha Latte
$60.00
You must be signed in as a media user to and interact with hundreds of media-ready brands.
Create your Media account
×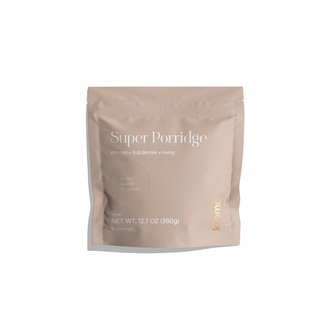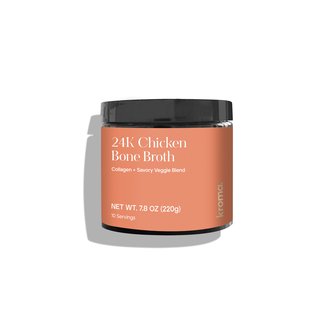 24K Chicken Bone Broth
$60.00
You must be signed in as a media user to and interact with hundreds of media-ready brands.
Create your Media account
×
Team Bios
Lisa Odenweller is a seasoned entrepreneur and wellness advocate with over two decades of experience. As the Founder and CEO of Kroma Wellness, she is redefining healthy eating, by encouraging thoughtful choices and empowering individuals to take control of their well-being, with nourishing and satisfying ingredients. Lisa is reshaping the health and wellness industry by championing the 'food as medicine' philosophy, her unwavering commitment to this has made her a pivotal figure in transforming the way people approach healthy living, focusing on holistic well-being. 
Before Kroma, Lisa founded Beaming Wellness, an organic superfood cafe in Southern California. Her venture quickly gained a dedicated and passionate following, cementing its position as a pioneer in the superfood movement. Beaming Wellness is celebrated for being at the forefront of the movement and redefining what it means to enjoy foods that are both delicious and nutritious.
Today, Lisa is known for her ability to inspire lasting lifestyle changes through nutritious products that are enjoyable to eat. Her success in forging influential connections with investors, celebrities, and fervent brand advocates, has contributed to her esteemed status as a trailblazer in the industry. Lisa has been featured in publications like Forbes, Vogue, and Glamour further solidifying her influence in the health and wellness space. She firmly believes that eating well and being healthy doesn't need to be complicated, and her mission is to share her expertise and knowledge with the world.
Loading Related Guides...
You must be signed in as a media user to from Kroma and interact with hundreds of other media-ready brands.
Create your Media account
×