Why PR Strategies Should Include Paid & Earned Media Expertise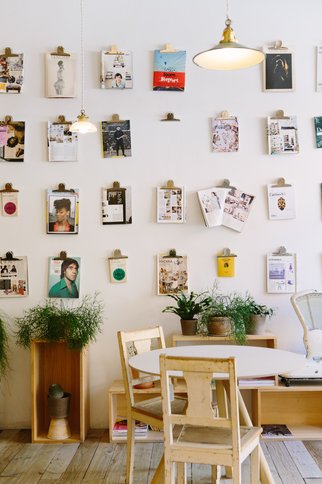 As you start to grow your brand, you may lust after those glossy magazines, wishing and hoping they mention your product or service. But these features don't need to be a pipe dream–they can be your reality by investing in effective PR strategies. When you hire a public relations expert, they will likely primarily focus on earned press placements, but should be able to offer recommendations into paid content opportunities as well. If this sounds like gibberish to you, don't sweat it. It can be confusing for anyone who isn't tapped into the media industry. However, it is important to distinguish between earned and paid features since they each yield different benefits for your company. 
As Cassandra Rosen, the president of the full-service brand agency FK Interactive, explains, it's critical for new, emerging brands to understand the value of both earned and paid media since they impact sales and growth. "Public relations, marketing, advertising, and sales do not exist in silos, but work together as a partnership," Rosen continues. "By combining content placement opportunities across multiple mediums and utilizing earned and paid media, visibility is increased, and the consumer is reached."
Here, a guide to the paid and earned side and why any PR strategy should include both channels.
What is earned media?
As you flip through any of your favorite publications online or in print, any and all articles are earned media. Sometimes this means a journalist stumbled upon a product, expert, or service via their own research. And in other instances, they were pitched by a publicist or agency representing their client. Rosen defines earned placement as the result of the public, the media, influencers, and traditional press sharing news or information without payment. Those last two words are critical: as 'earned' implies, no cash can ethically be exchanged between a publicist and a writer/editor to feature their client. A brand can't persuade a journalist either. By gaining enough attention through various social media channels, website traffic, or positive reviews, you were able to get in front of the right people at the right time. Or—as in many cases—you hired a marketing professional to use their experience in creating PR strategies to pitch the right writer for the right beat at the right outlet.
An example of a media pitch for earned media might look like sending your product to writers within your niche to test it out for themselves. It could also be offering your expertise for an advice-centered story or how-to article. There are hundreds of ways a public relations executive can spin and pitch you—which is exactly why you hire them. 
What is paid content?
By now, we are all used to seeing banner ads on websites or short commercials when watching a video on YouTube, Hulu, Netflix, and other streaming services. Media outlets have also developed paid content opportunities in recent years. As you can gather from the name, this means a brand pays a publication to write a specific article on a selected topic, highlighting their products, services, and so on. However, according to Rosen, it comes in all sorts of forms and mediums, including print, radio, social media, television, and search-engine-optimization content placement, PPC ads, and influencer endorsements. "Simply put, paid media is any brand marketing asset that isn't freely generated or distributed," Rosen adds.
One of the lesser publicized versions of paid media is called branded content. "This would be an outlet like The Atlantic working with a brand like Subaru to develop a branded content strategy on a topic that is not 'about' the brand but relates to a core value that their customer demographic values, like climate change and reducing one's carbon footprint," Rosen explains. Depending on the brand's budget, it could be an article series—sponsored by Subaru, of course!—combined with visual assets like advertisements, in print, as well as online. 
What are the benefits of earned media?
There's a reason companies sometimes frame media mentions in their headquarters: they provide validation and help build your reputation. With the help of effective PR strategies exploring various pitching formats, nearly all brands can—eventually—be mentioned in publications. Here, some other benefits of earned media:
You can amplify your message
Rosen says one of the most significant benefits of earned media is its ability to amplify your message and distribute critical content to customers seeking to make a purchase or decide on a product or service. This attention can cause your credibility to skyrocket, which is crucial for meeting your metrics and for encouraging exponential growth. Unlike paid content, readers have more trust in an article that was crafted honestly, making them more likely to make a move. "Studies have shown that up to 92 percent of consumers trust word-of mouth recommendations, but only 24 percent trust online ads," Rosen continues. "Brand advocates are an organization's most loyal, engaged, and passionate customers, and will continue to share your brand with others, as long as they feel a sense of connection." 
You receive the ultimate endorsement
Zachary Barker, an account supervisor for Demonstrate PR, puts it best when he says real earned media is still the ultimate endorsement for a brand. "For a publication to spotlight a brand on its platform is what separates the underdogs from major retailers, allowing it the chance to rise up through the stamp of an industry expert," Barker explains. Throughout all life stages of a company (including when they announce new features, product lines, or other upgrades), having the media 'on their side' is a way to showcase an unbiased seal of approval. It's the type of feature you can't put a price tag on, but is also the main reason to invest in PR strategies from a reputable individual or agency.
What are the benefits of paid content?
When you hire a publicist, you're mostly onboarding them to help with earned media placements. However, they can also offer advice and guidance on paid opportunities, since they understand outlets, circulations, and audiences. Here are the benefits of setting aside some of your budget for paid features:
You can reach your customers when and where they are
In today's market, unfortunately, the 'build it, and they will come' tactic doesn't exist, Rosen says, as choices are abundant. "For that reason, we have to reach our customers when and where they are," Rosen continues. "Organic reach on social media is lower than ever, and the amount of noise you generate is directly related to how much of the conversation your competitors also own. This is where paid content is effective." When you purchase a feature, you are guaranteed a certain amount of exposure, since the publication will share widely on their social media accounts and likely even put some paid advertising behind it to amp up the traffic. In return, you may garner more sales than you would with earned media. 
You control the narrative
One of the biggest struggles for many brands is not having control over the narrative. With earned media, a journalist can (and will) write the good, the bad, and everything in between. This is especially true if it's a product review, which can be frustrating for emerging companies. However, with paid content, you have final approval over the piece since, hey, you paid for it. Barker says that because of this, newer businesses who are looking to build awareness and SEO may benefit from paid content. "It's also great for those who are looking to amplify news or, alternately, who don't necessarily have news to share, but want to keep their voice active in a market," Barker adds.


Want an inexpensive way to start getting in front of media? Join Press Hook today.