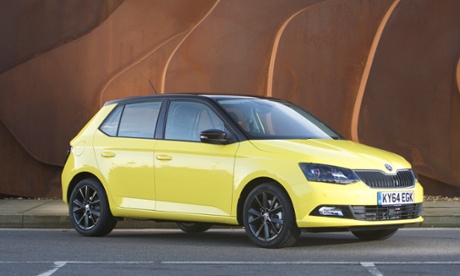 'It didn't set my world on fire. It probably thinks setting things on fire is irresponsible'
I can seriously see the point of the Skoda Fabia. I can't stand the convention that, as soon as you have a family, you have to start driving some lumbering bison of a car, destined to stick out in car parks and squeeze down urban roads. I would much rather drive something that looked like a hot hatch and just happened to have a bunch of people and animals in the back.
OK, the Fabia does not look like a hot hatch. It doesn't look hot. It looks like your existing girlfriend. No, just kidding! That kind of sexist objectification has no place in car reviewing. It looks dependable and friendly, but not particularly invigorating. I'm not sure that it would wow the younger audience, but then I always think the young car buyer who has money is a figment of the industry's imagination.