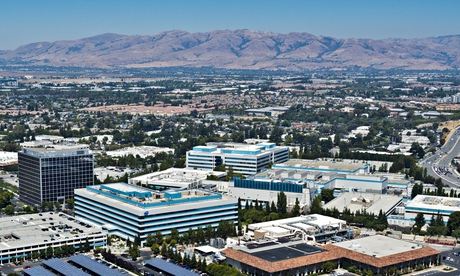 In Silicon Valley, millions of dollars change hands every day as investors hunt the next big thing – the 'unicorn', or billion-dollar tech firm. There are now almost 150, but can they all succeed?
• 'We need a presence in Silicon Valley, that's the way it is' – meet the TechCrunch startups looking for investment
Have you heard the story about the tip from the shoeshine boy, a Brit called James Pallot asks me on my last day at TechCrunch Disrupt. I have, I say, though later I Google it to get the facts straight.
It's attributed to Joseph Kennedy, paterfamilias of the Kennedy clan who, in 1929, was getting his shoes shined by a young boy who was also making confident predictions about which stocks would rise. For Kennedy, it was a moment of revelation. He sold his portfolio. Not long afterwards, Wall Street crashed and the world was plunged into the greatest depression ever seen. So a tip from the shoeshine boy is a sign that the bubble is about to burst. That the wave of confidence will finally crash upon the shore. That the jig is up.