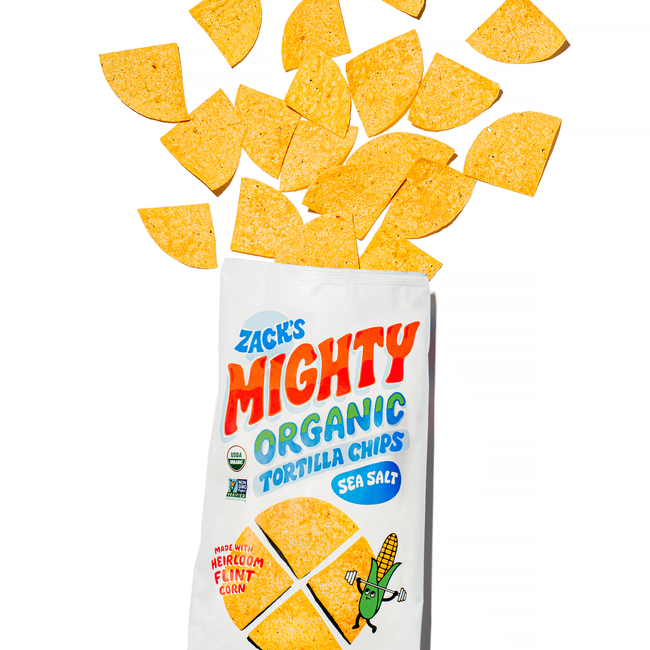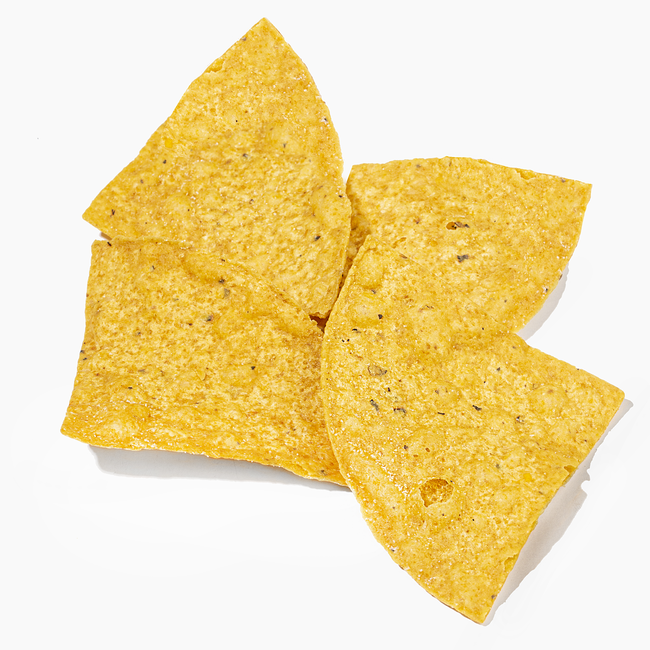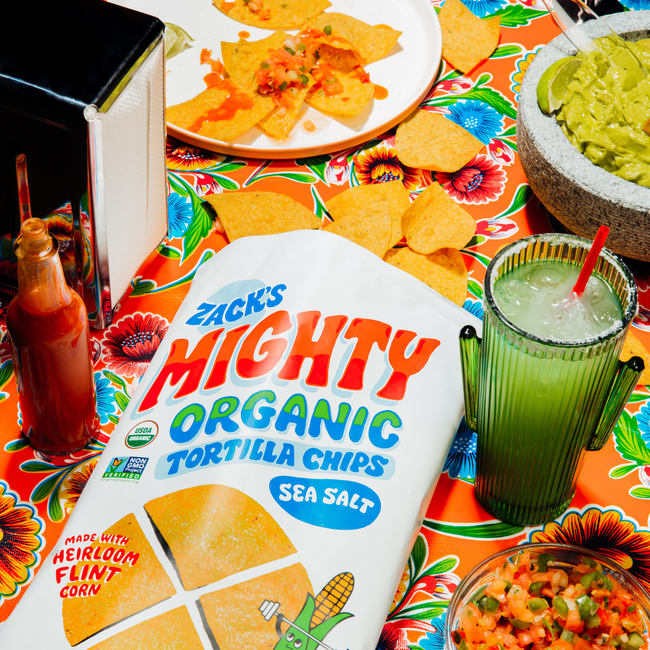 Zack's Mighty Tortilla Chips - 9 oz bag
$4.99
Zack's Mighty Tortilla Chips - 9 oz bag
$4.99
You must be signed in as a media user to and interact with hundreds of media-ready brands.
Create your Media account
×

Request Samples
×
Delicious, sturdy, and organic.
Cut from freshly baked heirloom corn tortillas, fried to crispy perfection and finished with just the right amount of sea salt. Our chips are made with 2 types of Organic yellow corn: Flint and Dent. Dent corn is commonly used in tortilla chips — but it's our heirloom flint corn that gives Zack's Mighty tortilla chips their very corny flavor.
Organic Stone Ground Yellow Corn, Organic Canola Oil and/or Organic Sunflower Oil, Sea Salt, Lime.
Related Products
Related Guides
Share
Zack's Mighty Tortilla Chips - 9 oz bag
Check out Zack's Mighty Tortilla Chips - 9 oz bag, a product from Zack's Mighty, on Press Hook!