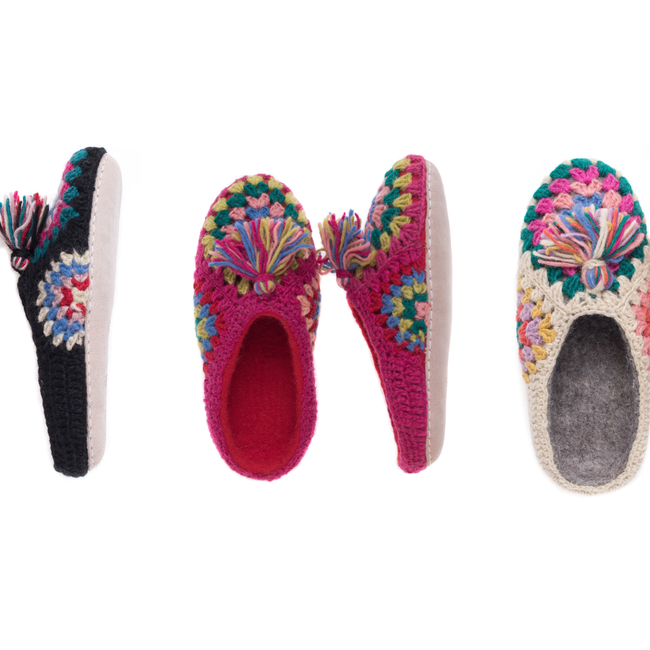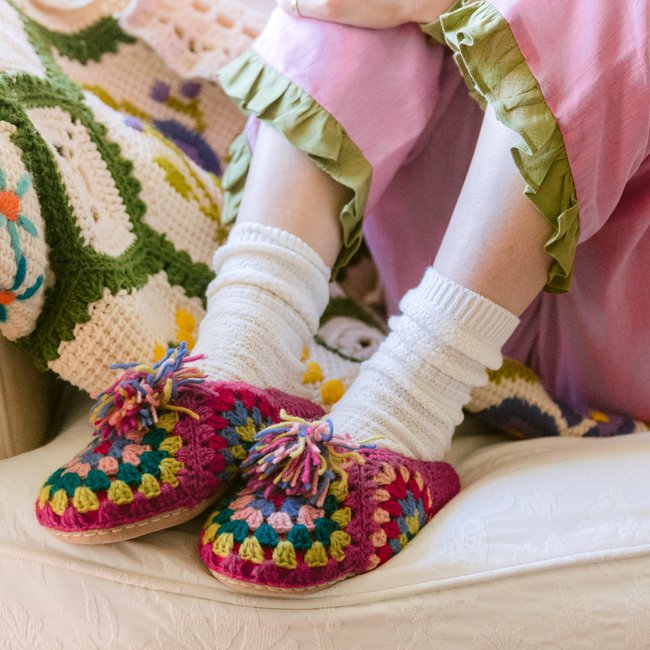 Granny Square Slipper
$89.00
Granny Square Slipper
$89.00
You must be signed in as a media user to and interact with hundreds of media-ready brands.
Create your Media account
×

Request Samples
×
These slippers are hand-felted and feature hand-crocheted granny squares. Brightly hand-dyed yarn colors and crocheters in Nepal help create fabulous, crocheted squares which are attached to this hand-felted slipper. Handmade by artisans in Nepal with 100% wool, these slippers are sure to keep your feet stylish, warm, and happy all season long. These slippers not only make a great gift, but also support the slow-fashion movement.
Sold in sizes XS (6-6.5), S (7-7.5), M (8-8.5), L (8.5-9), XL (10-10.5
Related Products
Related Guides
Share
Granny Square Slipper
Check out Granny Square Slipper, a product from French Knot, on Press Hook!