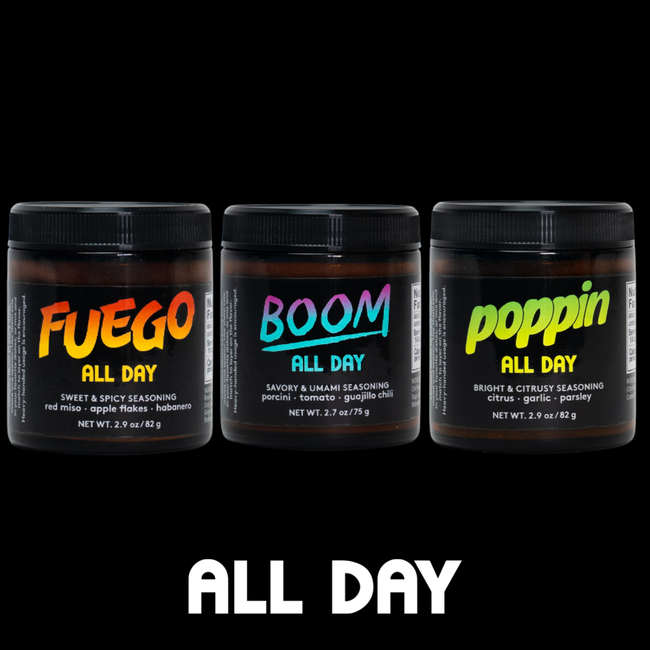 All Day Spice Force
$18.00
All Day Spice Force
$18.00
You must be signed in as a media user to and interact with hundreds of media-ready brands.
Create your Media account
×

Request Samples
×
One seasoning collection to rule them all. The Spice Force contains each of the three All Day seasonings: Boom, Poppin', and Fuego.
The perfect trifecta for a home chef, foodie, or anyone who is looking to add magic to their go-to meals.
Related Products
Related Guides
Share
All Day Spice Force
Check out All Day Spice Force, a product from All Day, on Press Hook!