StrongBoard Balance
Balance Boards for your Body and Mind
Overview
Date Established
01/2015
Founder
Adella Curry
Headquarters
Los Angeles
Industries

Fitness

Health & Wellness

Sports

Website
https://www.StrongBoardBalance.com
Press Contact
Hail Groo, Forward Approach Marketing
Social
About
StrongBoard Balance is a fully responsive balance board and stability trainer. It is the only product on the market to use patented MULTI SPRING TECHNOLOGY™ which promises users will never find a point of stabilization. Compressing under any weight bearing load, StrongBoard's springs are responsive and dynamic. Simply standing on StrongBoard requires total core engagement. StrongBoard is easy and safe to get on and off, and its flat platform protects joints and surrounding ligaments from excessive supination or strain, allowing the user to mimic real-life movements while supporting the kinetic chain. StrongBoard weighs 15 pounds and may also be used as a weight for bicep, tricep, chest and abdominal exercises. In addition to the muscular and skeletal benefits, use of StrongBoard trains the central nervous system, requiring muscles to communicate with the brain, effectively opening, healing, restoring and strengthening delicate neural pathways. The biomechanics of spring technology coupled with the rigid platform require users to find their true center of gravity. StrongBoard delivers profound results to all levels of fitness enthusiasts, creating desired changes in how users look and feel, as well as improvement in balance, core strength, agility, posture and reaction time. All StrongHold Fitness products are proudly made in America.
Founding Story
StrongBoard Balance was conceived in a garage when Adella and Mike Curry (a corrective exercise specialist with 25 years of personal training experience) put a piece of plywood over an automotive spring and attempted to stand on it. Knowing the elastic properties of the springs made the product more responsive than any other products in the space, Mike and his wife Adella worked with patent and trademark attorneys to secure MULTI SPRING TECHNOLOGY™. StrongBoard was officially brought to market in 2015 to restore health, wellness, and balance to people of all ages and fitness levels. Two years later, its sister product, StrongBoard MINI® was born to assist less able bodied persons with the same goals. At their very core, Mike and Adella believe a balanced mind and body are key to radiant life energy.
Products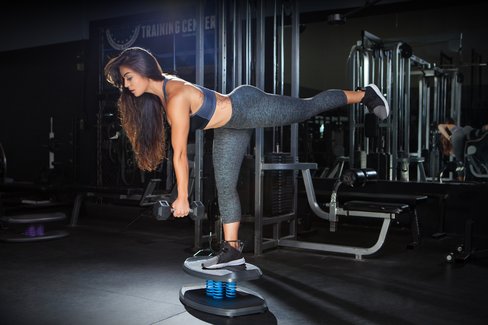 StrongBoard Balance® Board
$269.00
You must be signed in as a media user to and interact with hundreds of media-ready brands.
Create your Media account
×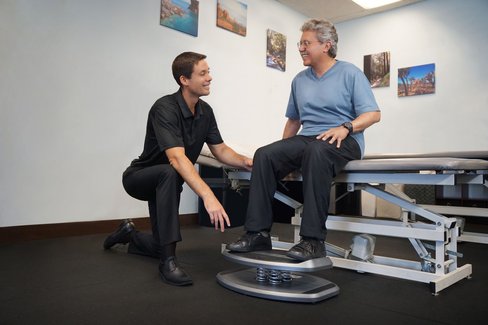 StrongBoard MINI®
$269.00
You must be signed in as a media user to and interact with hundreds of media-ready brands.
Create your Media account
×
Team Bios
The creator of StrongBoard Balance® and StrongBoard MINI®, Mike Curry is an ACE Certified Personal Trainer and Biomechanics Method Corrective Exercise Specialist with over 25 years experience. He is passionate about education and takes pride in generating quick, long-term results for his clientele, which includes a host of professional athletes, Hollywood celebrities and renowned physicians. With the ultimate goal of helping others live their best life, the products Mike brings to market make working out fun, while utilizing MULTI SPRING TECHNOLOGY™ to improve balance and stability, while strengthening the core and stabilizing muscles and increasing neuropathic communication.
Adella, an owner of StrongBoard Balance®, is responsible for logistics and marketing. Her personal commitment to stay fit over 50, and continue the activities she loves (pickleball, roller skating, hiking and SUPing), has made her passionate about incorporating education and inclusion into all aspects of the brand's messaging. With first hand knowledge of the benefits StrongBoard offers, Adella's investment in StrongBoard is fueled by her desire to help others live their best life at any age by strengthening the core and stabilizing muscles to maintain control, improve reaction time and increase the mind-body connection.
Testimonials
Loading Related Guides...
You must be signed in as a media user to from StrongBoard Balance and interact with hundreds of other media-ready brands.
Create your Media account
×