SPIRIT Almond
Japanese-flavored almonds for the healthy epicure
About
SPIRIT Almond is the ultimate healthy snack for people who live to eat. It balances perfectly roasted almonds with a delicate blend of six original Japanese flavors, for an irresistible taste and texture. Using only all-natural plant-based ingredients, and compatible with nearly every major diet, SPIRIT Almond was created in 2021 as a nourishing, satisfying mini-meal for those who want to eat well while on the go.
Prevention Magazine named SPIRIT Almond Best Nut Snack of the year in its 2022 Healthy Food Awards.
Founding Story
On average, Americans get 25% or more of their daily calories from snacks. Some even refer to snacks as "the fourth meal." For Jun and Michael Sanders, this really hit home at the start of the pandemic in 2020, when they were stuck at home in Los Angeles and snacking a lot (like most people). Nearly all packaged snack options seemed to fall into two categories — too heavily seasoned and unhealthy, or healthier but boring. Under their boutique luxury sweets brand LUPHIA, Jun and Michael had already created 10-time award-winning chocolate almonds, but it seemed more pressing than ever to try to create an almond snack that was as healthy as it was delicious. She's from Japan and he grew up there. Inspired by the Japanese wellness concept that GOOD food lifts the spirit, they focused on creating Japanese flavors that are less familiar in the snack world, and thus SPIRIT Almond was born.
Team Bios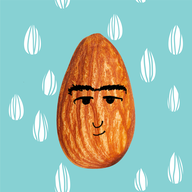 Michael Sanders
CEO & Co-Founder
see bio
Michael Sanders is the Co-Founder of SPIRIT Almond, the ultimate healthy snack for people who live to eat. Michael and his wife, Jun Sanders, founded SPIRIT Almond with the goal of creating on-the-go snacks made with the thoughtfulness of a home-cooked meal. As CEO, Michael oversees all aspects of operation and business development. In less than one year after launch, SPIRIT Almond was awarded "Best Nut Snack of the Year" in Prevention Magazine's 2022 Healthy Food Awards. SPIRIT Almond can already be found at many luxury resorts as a welcome gift or minibar item, and can also be found at a growing number of top-tier specialty food stores.
Michael was born in New York and grew up in Japan, and is fluent in Japanese. Prior to founding SPIRIT Almond, Michael was a producer of Japanese TV commercials, overseeing multi-million dollar ad campaigns for dozens of major Japanese brands and working with internationally renowned actors, musicians, and athletes. Whether waiting all day and night on a frozen mountaintop for a 6-inch robot to scale to the top, or being held hostage by a 6-year-old who refused to perform, Michael has built his career on making the impossible possible.
Testimonials
Loading Related Guides...
You must be signed in as a media user to from SPIRIT Almond and interact with hundreds of other media-ready brands.
Create your Media account
×