Rookie Humans
Crib sheets almost as cute as your kid
About
It is a special privilege to become a part of a child's story. That's why we search high and low to find incredibly talented artists who bring their unique interpretation of dreamland to each of their designs. Every sheet is a backdrop to a delightful story, and every baby is the protagonist.
Commitment to Quality
Our sheets are made with soft, 100% cotton sateen, 230 thread count. We lab test for fabric performance and CPSC compliance. Our vibrant prints are made to last wash after wash.
Founding Story
Every parent knows there is nothing more adorable than a sleeping baby. As a mom of two, I have found myself countless times silently admiring the beauty of those moments. I have taken thousands of pictures of my babies lying in their cribs, and my crib sheets have become backdrops to so many wonderful memories.
This led me to wonder: Why aren't crib sheets designed in a more imaginative way? In a way that looks as magical and sweet as the moment feels?
This is the inspiration behind Rookie Humans, a desire to help parents capture the magic of these fleeting moments with our tiny babes. Because next thing you know, they'll be in a twin bed, and if you're anything like me, you might get a little choked up.
Team Bios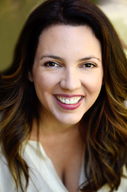 see bio
Children's lifestyle & bedding brand Rookie Humans rocked the nursery industry when founder Gabriela Anggono carved a new category--high-end crib sheets--and launched her whimsical, hand illustrated brand. Gabriela's mission: replace bland crib sheets with imaginative designs that become beautiful backdrops for sleeping babies. After launching in 2016 at the ABC Kids Expo, the brand has grown exponentially, securing 9 retail partners in the US and Canada, including Nordstrom, Babylist and Maisonette, and Indigo Books & Music.
Capturing the magic of the wander years during infanthood, which she observed firsthand as a mother of two, Gabriela created a truly unique bedding line that filled a gap in the nursery decor industry. The brand engages a baby's imagination as they grow, from birth to big kid. Rookie Humans has expanded to include Swaddle Bundles (w/matching crib sheet), mini crib sheets, international sizes, bedding sets for toddler to king sized beds, comforters and pillowcases. 
Before starting Rookie Humans, Gabriela was a marketing and advertising professional, helping to build and strengthen brands in a wide range of categories, such as automotive (Lincoln-Mercury, Mitsubishi), consumer packaged goods (Del Monte, Red Bull, MasterFoods), gaming (Sony PlayStation, LucasArts, Ubisoft) and retail (Target, HauteLook, Timbuk2). After working on other brands for more than a decade, Gabriela decided it was time to use her expertise to build her own.
Loading Related Guides...
You must be signed in as a media user to from Rookie Humans and interact with hundreds of other media-ready brands.
Create your Media account
×