Overview
Date Established
01/2015
Headquarters
Los Angeles
Industries

Nonprofit & Social Impact

Tech

Website
https://www.pledge.to
Press Contact
Sofia Coon
Social
About
Pledge powers generosity through its award-winning fundraising platform used by thousands of companies, nonprofits, and everyday people to support causes they care about. With the world's largest database of more than 2 million verified nonprofit & charitable organizations, Pledge processes donations from 130+ countries and is free for everyone to use, without any startup fees, contracts or subscriptions. Pledge is the first and only platform to cover credit fees on donations of $1,000 or less, meaning that 100% of those donations are passed directly to nonprofits.
Pledge's innovative and frictionless fundraising products have been recognized worldwide through several leading awards, including: Shopify Commerce Award, Fast Company's Most Innovative Companies, Fast Company's World Changing Ideas, Zoom Apps Launch Partner, and Real Leaders Impact Award. Pledge's commitment to global impact and DEIB is reflected in their participation with Pledge 1%, UN Global Compact, and Conscious Capitalism. Pledge is also backed by Maven Ventures, Zoom Ventures, Designer Fund, Mantis Ventures, and prominent angels including Randi Zuckerberg and Bill Tai.
Team Bios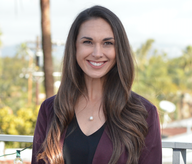 Cassie Fowler
Chief Brand Officer
see bio
Cassie Fowler is Chief Brand Officer at Pledge where she drives the company's culture and marketing strategies, and is a proud member of Conscious Capitalism and PledgeLA. 
With 15+ years as a nonprofit leader, media producer and social entrepreneur, Cassie's diverse career is guided with a commitment to social impact and storytelling - from elevating the grassroots stories of rural Kenya for global fundraising programs, to profiling notable personalities around the world for cross-platform media distribution.
 Cassie began her career in the fields of international development and nonprofit management, with a focus on Sub-Saharan Africa. She held positions in Amnesty International and the Green Belt Movement International in Kenya, where she worked hand-in-hand with 2004 Nobel Peace Laureate Dr. Wangari Maathai to launch the Nobel Women's Initiative and Plant for the Planet Campaign, in partnership with the United Nations, which has planted 14B+ trees to date. Cassie pioneered the first CSR relationships in the US for these nonprofits, with corporate partners including Google and PACT.
 As a PR & media consultant, Cassie produced 100+ weekly shows for global syndication across major television networks, including Al Jazeera English and Bloomberg. In this role, she also managed speakers for high-profile events in Africa, Asia, Europe, Latin America, the Middle East and North America.   
 Cassie holds two BAs from University of California, San Diego (UCSD), Management Certification from Harvard Business School, and is a guest lecturer at USC's Marshall School of Business. She is proud to be a first-generation college student and currently resides in Southern California with her husband and three children (including twins), after having lived in London and Washington, DC.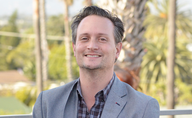 see bio
James Citron is a serial entrepreneur who has built and launched multiple companies in the mobile and social good space. Over the last dozen years, Citron has led two of the largest business to business mobile messaging and mobile engagement companies in the United States to successful exits. These companies achieved significant scale, the latter becoming the third largest platform in the world, reaching one out of two Americans on mobile phones each month and delivering billions of mobile engagements on handsets in fifty countries around the world. An early pioneer in the mobile video space and nicknamed the 'Father of MMS', Citron's first company, Mogreet, delivered the first cross-carrier MMS in the United States and, a dozen years later, his technology powers over 50% of all MMS messages sent by US brands today.
In 2015, James joined Pledge as CEO to bring his mobile and technology experience to the world of social impact. James is a frequent speaker at leading industry trade events, published author, educator, and an advisor and investor in early-stage companies. Citron is a graduate of Princeton University. He is passionate about green energy, helping to eradicate illiteracy, homelessness and hunger. 
Testimonials
Loading Related Guides...
You must be signed in as a media user to from Pledge and interact with hundreds of other media-ready brands.
Create your Media account
×