Magnetic Me
The absolute easiest way to dress
Overview
Date Established
01/2010
Founder
Lauren Levy & Lawrence Scheer
Industries

Parenting

Fashion

Website
https://magneticme.com/
Press Contact
Danielle Beale
Social
About
Parenting can be hard, but dressing your baby should be easy. Magnetic Me took sleep essentials for babies, toddlers, big kids, and moms, and made them better with magnetic fasteners. Using luxe fabrics like organic cotton and eco-friendly modal, Magnetic Me added loads of personality through curated prints, plus a slew of styles and sizes.
Magnetic Me is:
Smart: only Magnetic Me apparel offers SewSafeTM construction, using safety-tested magnetic closures to secure itself shut quickly and quietly
Soft: using organic cotton and eco-friendly modal, Magnetic Me offers fabrics that are as soft as they are gentle on baby's skin
Sustainable: making good decisions for your children means making good decisions for the planet. From eco-friendly fabrics to recyclable packaging, Magnetic Me strives to be as low impact as possible
Magnetic Me has always been inspired by the littlest warriors who spend time in ICUs across the country. In 2022, Magnetic Me will donate a one year supply of magnetic PJs to one cardiac ICU per month across the country.
Founding Story
After wrangling her nephew to put on his bib, Lauren Levy was heartbroken when the velcro tab got stuck in his hair causing him to cry. She knew there had to be a better way and soon began her quest to create babywear with magnetic fasteners. Lauren convinced her college friend, Lawrence Scheer, to quit their cushy Wall Street jobs to get Magnetic Me off the ground in 2010.
More than ten years later, Magnetic Me continues to help parents find easier ways to dress their children. The brand has extended from babywear into toddler and kid pajamas as well as an adult line for nursing moms.
Team Bios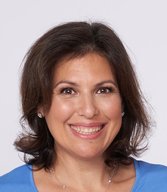 see bio
Loading Related Guides...
You must be signed in as a media user to from Magnetic Me and interact with hundreds of other media-ready brands.
Create your Media account
×