Gainful
Personalized Protein Powders for Your Unique Lifestyle
About
Gainful is a company that specializes in creating personalized protein powders tailored to each individual's needs and goals. With a commitment to transparency and quality, Gainful ensures that customers know exactly what ingredients are going into their protein blends. With over 1 million personalized systems delivered and a 4.7-star rating across 2.7k reviews, Gainful has been recognized as the best customizable protein powder of 2023. If you're not completely satisfied with your blend, Gainful offers a Happiness Guarantee, providing a new blend until you find the right one for you. Sign up for The Rundown, Gainful's monthly newsletter, to stay in the loop with the latest updates and insights. Join the Gainful community and experience the benefits of a protein blend formulated just for you.
Founding Story
Gainful was founded with a mission to revolutionize the protein supplement industry. The company was started by [Founder's Name], who had a vision to create a product that would cater to the unique needs and lifestyles of individuals. [Founder's Name] was passionate about fitness and recognized the importance of personalized nutrition. Understanding that no two individuals are the same, [Founder's Name] set out to develop a protein powder that could be customized to meet the specific goals and dietary preferences of each customer. With the help of a team of experts, Gainful was able to create a unique formulation process that takes into account factors such as body type, activity level, and dietary restrictions. Today, Gainful continues to innovate and provide personalized protein powders that empower individuals to achieve their health and fitness goals.
Team Bios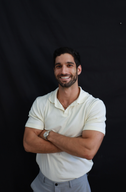 Jahaan Ansari
CTO and Co-Founder
see bio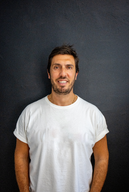 see bio
Dean Kelly is the Chief Executive Officer of Gainful, America's leading personal performance nutrition company helping fuel individual - long and short term - gains with products that are clean, effective and delicious. 
Joining Gainful over 3 years ago, Kelly has led the company through rapid growth, product and channel expansion and multiple fundraising rounds from investors across the US, Asia, and Europe. 
Previously, he was the General Manager of the Pet Supplies category for Walmart US e-commerce (Walmart.com, Jet.com and Hayneedle). Kelly also was a General Manager at Zola, where he was responsible for building the vendor marketplace - a platform for connecting vendors to couples for their wedding day. An entrepreneur at heart, Kelly launched and sold Zanui (one of Australia's largest online furniture and homeware retailers before moving to San Francisco where he launched HeyLets and Orbirental - which sold to a large property management company. Kelly started his career at Booz Allen as a management consultant where he spent over five years solving complex business problems for Fortune 500 companies, before leading corporate development for the Clinton Foundation in Malawi.
Kelly holds a Bachelor of Law and Bachelor of Commerce from the University of New South Wales, Australia. He currently resides in New York City where he spends plenty of time on planes visiting his family back in Australia, Greece and Scotland.
Retailers

Target
Loading Related Guides...
You must be signed in as a media user to from Gainful and interact with hundreds of other media-ready brands.
Create your Media account
×