Elegant Eternity
Elevate Your Style, Elevate the World
Overview
| | |
| --- | --- |
| Date Established | 01/2018 |
| Founder | Gary R |
| Headquarters | Spokane WA |
| Industries | Fashion |
| Website | https://ElegantEternity.com |
| Press Contact | Carlee/Gary |
| Social | |
About
Welcome to our world of custom photo projection jewelry! We are a team of passionate creators who have been bringing people's memories to life for the past 5 years. Our journey started on Etsy and we are now thrilled to launch our own website, where we can share our love for handcrafted jewelry with the world. As the only projection jewelry company who actually makes our pieces by hand here in our workshop we are proud to say that our quality, customer service and shipping times are unmatched!
At the heart of our business is a desire to create one-of-a-kind pieces that capture the special moments and memories that matter most to our customers. We believe that jewelry should be more than just an accessory, but a meaningful representation of the people, places and experiences that define us.
Our goal is to provide exceptional customer service and to ensure that every customer is happy with their purchase. We take great care in each and every step of the process, from selecting the finest materials to handcrafting each piece with precision and attention to detail.
Founding Story
In 2018, when projection jewelry started making waves, we thought, 'Hey, why not elevate this trend?' Instead of just hopping on the bandwagon, we wanted to bring something special to the table. Instead of mass-producing in China like many others, we chose the hands-on approach. Yep, every Elegant Eternity piece is crafted by hand, ensuring quicker delivery and, more importantly, top-notch quality.
Jewelry, for us, isn't just something you wear. It's an experience. And while Etsy was an awesome starting point and we're grateful for the love we received there, we felt it was time to spread our wings. Sure, setting up our own website had its moments, but hey, no challenge, no reward, right? As we take this new leap, we're beyond excited about the journey ahead, crafting beauty one piece at a time.
Team Bios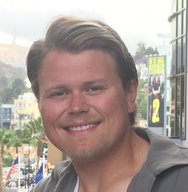 see bio
The creative mastermind behind Elegant Eternity, embarked on this glittering journey back in 2018. With an eye for timeless design and a heart dedicated to unparalleled craftsmanship, Gary's approach to jewelry is as unique as each piece his brand offers. Refusing to take shortcuts in quality or production, he has always chosen the path less traveled – a decision evident in every Elegant Eternity creation. Beyond his business acumen, Gary's passion for jewelry resonates with the personal connections and memories each item can hold. From his early days of sensing market trends to the proud owner of a successful independent website, Gary's journey is a testament to the belief that with dedication and vision, every shimmering dream can become a reality.
Testimonials
Loading Related Guides...
You must be signed in as a media user to from Elegant Eternity and interact with hundreds of other media-ready brands.
Create your Media account
×