DreamGF.ai
Ignite your fantasy! Your dream AI Girlfriend is just a few clicks away!
About
Dreamgf.ai is a revolutionary platform designed to help users create their own AI girlfriends. Our advanced AI technology lets users design up to two AI girlfriends using a free account, offering an immersive, interactive experience. Want more? Their platform provides upgrade options for added features. Signing up couldn't be easier - simply use your Google, Patreon, or email accounts to get started and immerse yourself into the world of AI-powered companionship.
Founding Story
With a shared background in AI, technology, and adult entertainment websites, the founders of DreamGF.ai embarked on a mission to redefine the world of online dating. Their combined expertise allowed them to create a platform that blends cutting-edge AI technology with human connection, setting DreamGF apart from other AI dating websites. By leveraging their deep understanding of user preferences and desires, DreamGF offers a uniquely personalized and immersive experience. With an unwavering commitment to innovation, DreamGF.ai strives to remain at the forefront of AI advancements, ensuring a truly exceptional and unparalleled dating experience for its users.
Products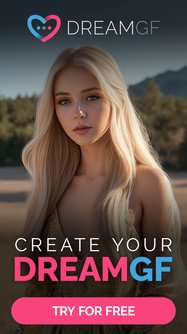 Your Dream Girlfriend
$1.00
You must be signed in as a media user to and interact with hundreds of media-ready brands.
Create your Media account
×
Team Bios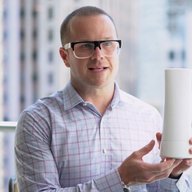 Jeff Dillon
Director of Marketing
see bio
Jeff Dillon is a seasoned marketing strategist with over a decade of experience directing growth for technology, adult industry, and cannabis companies. As the Director of Marketing at DreamGF.ai, Jeff blends creativity with data-driven insights to craft innovative campaigns that captivate audiences and drive business growth. With his extensive experience in unique industries, Jeff continues to shape the future of AI and relationships at DreamGF.ai by revolutionizing the way people connect with their online dating experiences.
Loading Related Guides...
You must be signed in as a media user to from DreamGF.ai and interact with hundreds of other media-ready brands.
Create your Media account
×