Doña Vega Mezcal
Award winning organic, premium spirit elaborated in Oaxaca, Mexico
About
Doña Vega is a small-batch artisanal mezcal elaborated in Oaxaca, Mexico. Their chosen, handpicked agave is found in an altitude outside of Oaxaca. In the hands of Doña Vega, the Espadín Capone agave produces a mysterious and delicious drinking experience, full bodied, with smoke and minerals, yet remarkably smooth and balanced. Doña Vega exists where unique people gather, where there is connection, curiosity, spontaneity and passion, where history and tradition meet modern life. Doña Vega Mezcal promises the excitement of a new experience while staying true to tradition.
Doña Vega is organic and artisanal, a perfect fit for the rapidly growing farm to table movement. The method of production employed to create Doña Vega mezcal dates back to the Spanish conquest. Hand selected agave piñas are roasted for four days in stone-lined earthen oven pits over a low, steady fire. Following production, Doña Vega is stored in oak barrels, which adds richness to the flavor of the mezcal. Doña Vega is produced in a small town outside Oaxaca- Santiago Matatlàn by a family who has passed down the tradition for five generations. Their producer is a woman, which stands out from the other mezcaleras. Her three daughters attended college, which is far from the norm in Oaxaca. One a lawyer, one a nurse, and the youngest finishing school. A break with the past Doña Vega proudly supports.

Founding Story
Like many tequila lovers before her, everything changed once Sonya Auvray tried mezcal. She immediately fell for the bold taste, the smoky notes, and the completely unique flavor of this powerful spirit. She also loved that mezcal is a little bit unexpected, definitely a more intriguing drink than most.
Mezcal has a rich history, and learning more connected Sonya even more deeply with her Mexican roots. In Mexico, mezcal is the national spirit (tequila is a type of mezcal). It is a coveted and special drink. Mezcal is the good stuff that has been part of life's big moments for generations. There is a saying that completely sums it up: "For everything bad, mezcal. For everything good, mezcal." 
As much as she loved this agave-based liquor however, she found that many versions are a little too rugged, too strong, or too smoky. She wanted to create a modern take on mezcal, with a flavor that is complex and playful, while honoring the authentic core and tradition. What began as a passion project, turned into a quest that brought her throughout the Oaxaca region of Mexico to countless farms, agave fields, distilleries, and ultimately meetings with producers. After years of research, she teamed up with an amazing female-led production team to create what she believes is the perfect mezcal.
Products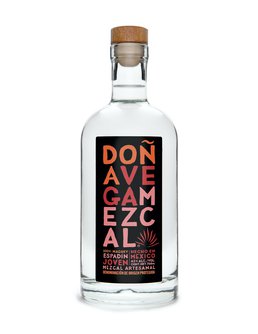 ESPADÍN, The People's Maguey
$49.99
You must be signed in as a media user to and interact with hundreds of media-ready brands.
Create your Media account
×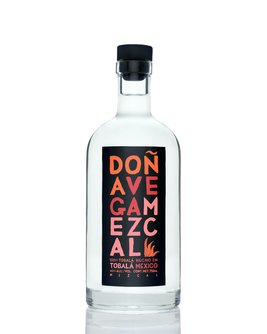 TOBALÁ, A Rare Treasure
$129.99
You must be signed in as a media user to and interact with hundreds of media-ready brands.
Create your Media account
×
Team Bios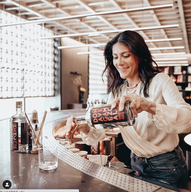 see bio
For Entrepreneur and Founder Sonya Vega Auvray, creating a modern take on mezcal began simply as a passion project. Auvray's love of mezcal was sparked by her Mexican friends and family who introduced her to the fascinating world of this stellar agave-based liquor. While Auvray was obsessed with the bold taste, she found that many versions were too smoky or intense. During her free time, the former PR executive was determined to create the perfect mezcal, traveling throughout the Oaxaca region of Mexico to research and finesse her blend. The result? An amazing full-time career and Doña Vega Mezcal. Auvray's current and creative blend honors the bold tradition and unique flavors of this centuries old spirit with a modern twist.
Loading Related Guides...
You must be signed in as a media user to from Doña Vega Mezcal and interact with hundreds of other media-ready brands.
Create your Media account
×