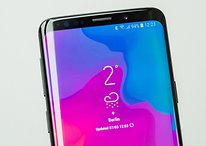 The Samsung Galaxy S9 is brand new but some YouTubers are already torturing it to test the flagship to the limit. Good news, the new flagship of Samsung seems to be quite resistant. Watch this video to find out just how tough the Galaxy S9 is, and satisfy your morbid curiosity without risking your own device.
(This is a preview – click here to read the entire entry.)
Source:: Watch: How much abuse can the Samsung Galaxy S9 take?