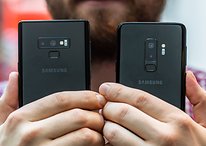 Perhaps the biggest competitor to the Galaxy Note 9 comes from Samsung itself. The Galaxy S9+ shares many common points with the new Korean phablet. So much as to make the difference redundant to some. But which one is really the best?
(This is a preview – click here to read the entire entry.)
Source:: Samsung Galaxy Note 9 vs S9+: what difference does $160 make?