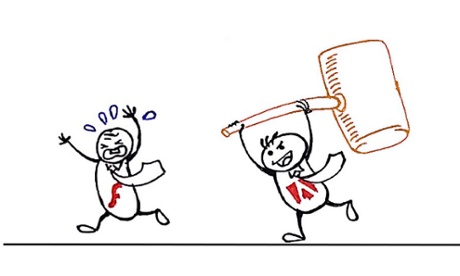 The end of Adobe's video carrier is nigh as Amazon marks the first of the big-name advertisers to block Flash ads, while Google's Chrome will 'intelligently pause' them
Adobe's Flash, hated the world over for slowing down computers, containing more holes in security than swiss cheese and stubbornly being the video carrier of choice until recently, is dying.
Video players are migrating to other systems, even if Microsoft's Silverlight isn't much better. HTML5-based video and animations are becoming mainstream, and uploaders and other more advanced web-based features can now be replaced with code that doesn't rely on Flash.