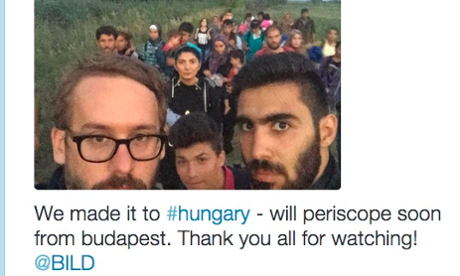 Bild reporter Paul Ronzheimer travelled across Europe live-streaming interviews: 'For the refugee story, the personalisation is very important'
The negative side of coverage of the Syrian crisis has been dehumanising references to "swarms" of refugees, and an emphasis on numbers rather than people.
However, one journalist for German newspaper Bild has found a way to use his smartphone to help those people tell their stories direct to readers. Or rather viewers.