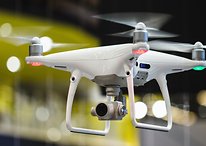 Drone maker DJI has partnered with Axon to sell drones to local police departments around the country. In this week's poll, we want to know whether that makes you uncomfortable or not.
(This is a preview – click here to read the entire entry.)
Source:: How do you feel about local police departments using drones?