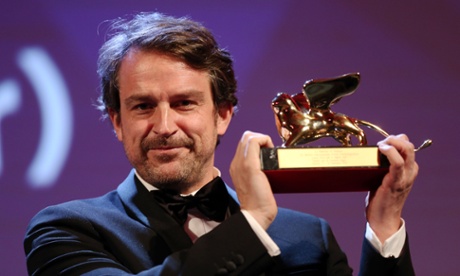 Unheralded first Venezuelan film to be selected for Venice competition takes top prize, with Charlie Kaufman's Anomalisa taking second spot
The first ever Venezuelan film to be selected for competition at the Venice film festival has carried off the top prize. Desde Allá (From Afar), directed by Lorenzo Vigas, was given the Golden Lion by a heavyweight festival jury headed by Gravity director Alfonso Cuaron, and including directors Lynne Ramsay, Pawel Pawlikowski, Hou Hsiao-hsien and Nuri Bilge Ceylan.
Vigas' film was an unexpected winner, even if it carried the marque of influential Mexican scriptwriter Guillermo Arriaga (Amores Perros, Babel) among its credits. Starring Alfredo Castro, it is about a 50 year old man who pays young men for company but no physical intimacy, and is Vigas' directorial debut.