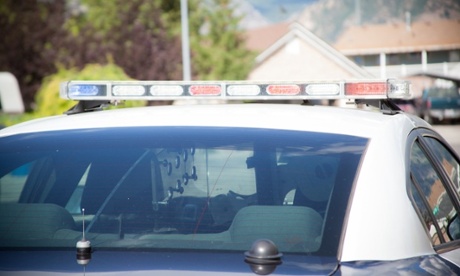 John Felton posted video on Facebook in which an officer said he had pulled the 25-year-old African American over due to a failure to a late turn signal
An Ohio traffic stop that a police officer justified by saying a black driver "made direct eye contact" has prompted a promise of review by the Dayton police department and an acrimonious response from police supporters defending the stop.
On the night of 15 August, according to a Facebook account by 25-year-old John Felton, he was driving with his brother to his mother's house in Dayton when an officer pulled him over for failing to use his turn signal "100ft prior to your turn". Unnerved by how the patrol car had followed him, Felton said he turned on his phone's camera and questioned the traffic stop.